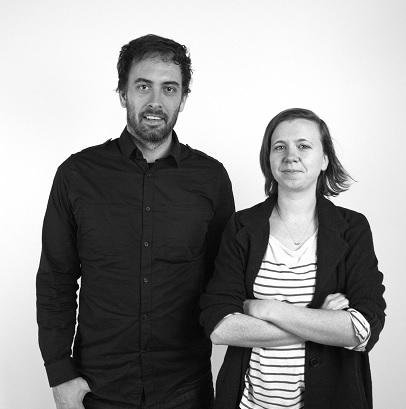 | | |
| --- | --- |
| Social | |
| Name: | goCstudio Admin |
| Date of Birth / Joined: | 2018-05-02 |
| Gender: | male |
| Occupation: | PR |
| Expertise | PR |
| Website | https://gocstudio.com/ |
| Address | 321 3rd Ave S, Ste 201 Seattle, Washington, USA |
---
About:

An innovative Seattle based architecture studio founded by Jon Gentry and Aimée O'Carroll in 2012.

Jon Gentry AIA
Partner / Architect
Jon co-founded goCstudio in 2012 and is a registered architect in the state of Washington. Jon worked for over 8 years with Olson Kundig Architects as project architect and manager on a number of award-winning private residences and commercial projects. As a partner and designer at Graypants, he designed custom lighting and furniture products that have been exhibited and sold internationally. Jon has been living and working in Seattle since 2003 after completing his studies at North Carolina State University where he earned his Master of Architecture degree in 2003.

Aimée O'Carroll ARB
Partner / Architect
Aimée O'Carroll co-founded goCstudio in 2012 and is a registered architect in the UK. Aimée previously worked on unique private residences with Liddicoat & Goldhill in London and Olson Kundig Architects in Seattle, as well as urban development projects with Stock|Woolstencroft. Building a house for just $20k with Rural Studio has given her hands-on experience of efficient and effective construction which has had a continued influence on her work to date. Aimée completed her studies at the University of Cambridge and the Architectural Association. Nominated for both the Bronze and Silver RIBA President's medals, her work has been widely published and exhibited in the UK and abroad.

Ben Kruse
Architectural Staff
Ben Kruse is a human male from the Philadelphia area recently graduated with a MArch from Iowa State University and has been a part of the goCstudio team since early 2017. Before pursuing Architecture Ben completed dual degrees in Creative Writing and Philosophy, so his architectural approach leverages his background into a sort of forensic humanism, using architecture as a means of exploring the intimate relationships between place, body, and building.
Work Experience:
| Company | Occupation | From | To | Working as | Currently work |
| --- | --- | --- | --- | --- | --- |
| goCstudio | PR | 2012 | Present | Employee | Yes |
Following: