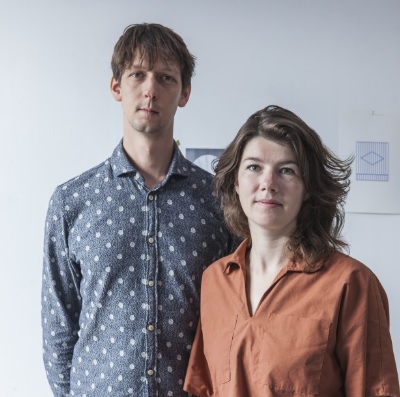 | | |
| --- | --- |
| Social | |
| Name: | Martens & Visser Admin |
| Date of Birth / Joined: | 2017-11-12 |
| Gender: | male |
| Occupation: | PR |
| Expertise | |
| Website | http://martens-visser.com/ |
| Address | Daalakkersweg 6 hal G, 5641 JA Eindhoven, Noord-Brabant, Netherlands |
---
About:

Design studio Martens & Visser is a collaboration between Michiel Martens and Jetske Visser. Central to Martens and Visser's work are the themes of movement and transformation inspired by nature, thereby sharing the thought of things being dynamic rather than static.

Particular to their way of working, they combine Martens' craftsmanship and boyhood-like re-imagination of the existing and Visser's delicate experimental use of material to show the layers of what lies behind what we take for granted. Together, they work through an open process of exploration, focusing on a concept, re-definition and mastering material and skill. The outcome of this process shapes itself along consecutive steps rather than being predetermined.

The studio's practice can be imagined as three interlocking fields: designing materials and objects, designing and organizing spaces and installations, and designing and sharing ways of thinking.

Studio Martens & Visser's work strives for a quality that mixes marvel and wonder at a surprising (in)sight and use of material. Not merely to stun the spectator or client, but to share a different view on existing usages of objects and production techniques. Or better yet, giving him or her the opportunity to follow Martens and Visser's imagination and curiosity and to adopt it as his or her own.

Studio Martens & Visser take commissions, work on self-initiated projects and have worked with numerous Dutch and international companies, academies, design studios and exhibition spaces, ranging from Forbo to MU Artspace and from the Van Abbe Museum to Nanjing University.
Work Experience:
| Company | Occupation | From | To | Working as | Currently work |
| --- | --- | --- | --- | --- | --- |
| Martens & Visser | PR | 0 | 0 | Employee | Yes |
Following: