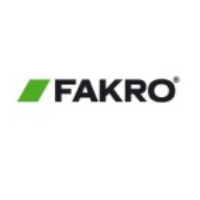 | | |
| --- | --- |
| Social | |
| Name: | FAKRO Admin |
| Date of Birth / Joined: | 2018-04-06 |
| Gender: | male |
| Occupation: | PR |
| Expertise | PR |
| Website | http://www.fakro.com/ |
| Address | ul. W?gierska 144 a, 33-300, Nowy Sacz, Poland |
---
About:

FAKRO is one of the world's leading roof window manufacturers with 15% share of the global market.

Company Overview
FAKRO is a private company established in 1991, whose shareholders are citizens from different countries: England, Austria, Spain, Holland, Ireland, Germany, Poland, Russia or Hungary.

We aim to supply the highest quality products to satisfy the requirements of our customers all over the world. So, we place the highest priority on health and safety, security and the environmental impact of our products.

Products
Roof windows
A comprehensive range of roof window designs including center pivot windows, top hung windows, L-shaped windows, access roof lights and skylights.

Roof windows accessories
Roof window accessories including venetian blinds, external and internal roller blinds, external awning blinds, control units, remote control systems and smoke ventilation systems.

Loft ladders
A range of products suitable for a wide range of applications.

Work Experience:
| Company | Occupation | From | To | Working as | Currently work |
| --- | --- | --- | --- | --- | --- |
| FAKRO | PR | 1991 | Present | Employee | Yes |
Following: