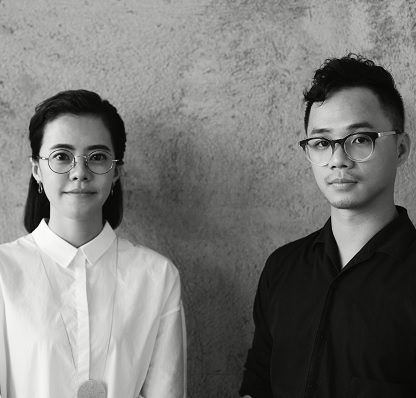 | | |
| --- | --- |
| Social | |
| Name: | C.DD Admin |
| Date of Birth / Joined: | 2017-10-28 |
| Gender: | male |
| Occupation: | PR |
| Expertise | |
| Website | http://www.cddesign.cn/ |
| Address | Guangdong, China |
---
About:

C(Chi) -- a ruler measures the beauty in our heart
D(Dao) -- a kind of philosophy of understanding design

Mr LI Xing-Lin and Miss HE Xiao-Ping co-founded C.DD in 2009. It always adheres to the concept of "Design is not only a kind of production service, but also a way of thinking and an attitude towards life". The team develops multi-disciplinary services, including architecture design, space design, engineering construction, art of display and brand vision design services. The opinion "to build the theater of the mind and to realize our shared dream; to focus on providing top quality design and service to create the greatest value for clients; to research and explore interesting, meaningful and valuable design" is regarded as the core of development of the company. And this opinion penetrates throughout its creation, production, operation and service.

Honors
Asia Pacific Interior Design Awards - Shopping Space - Bronze Award
CIID China Interior Design Award - Silver Award
Modern Decoration International Media Award - Annual Show flat Award
Times House Magazine "KINPAN Award" - Best Show flat Award - Silver Award
Shanghai International Interior Design "Golden Bund Award" - Best Commercial Space Award and Best Residential Space Award
Foshan Interior Design "10 Years • Top 10 Designers"
CIID Open Show - Bronze Award
Guangzhou Design Week -Design Elite (Foshan)
IFI International Interior Design Award - Office Space Design - Silver Award
China Interior Display Award - Original Design-Award for Best Application of Color
Foshan Interior Design "15 Years • Top 15 Designers"

Founders / Chief Designers
LI Xing-Lin - Love to summarize different kinds of fun in life, attempt to break the ste-reotype and to seek for innovation possibilities from different angles through compre-hensive use of rational and perceptual thinking in order to bring people different expe-rience of design.

HE Xiao-Ping - design is to spread some kind of idea, value and lifestyle. It has no fixed form, and good designs should create emotions and fun while meeting functional needs; that is why we are crazy about design.
Work Experience:
| Company | Occupation | From | To | Working as | Currently work |
| --- | --- | --- | --- | --- | --- |
| C.DD | PR | 0 | 0 | Employee | Yes |
Following: